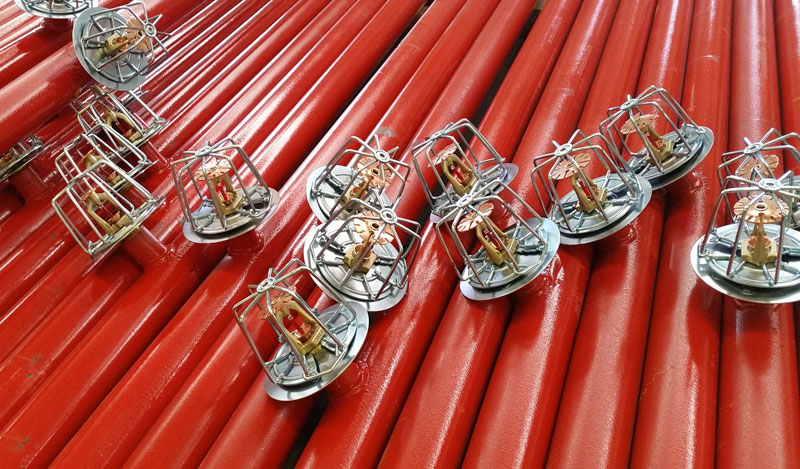 Fire Sprinkler System Installation
We install automatic sprinkler systems for a variety of markets from industrial, commercial and retail businesses to residential housing complexes across the south central Texas.
Whether it's a new project or a building remodel, we provide you with professional and the best operational service.
Pre-Installation Meeting
Review fire sprinkler blue prints.
Review any special materials to be used.
Schedule of items and tasks to be completed.
Delivery of Fire Sprinkler Material
Deliver pipe and material to a pre-determined area for storage and inspection.
Layout of Fire Sprinkler System
Sprinkler Heads
Control Valves
Check Valves
Pressure Gauges
Main Drain
Alarms
Inspectors Test Valve
Calculation Plate
Hangers
Mains
Branch Lines
Installation of Fire Sprinkler System
Accomplished by experienced, craftsman-certified sprinkler fitters trained to operate at the highest caliber of quality and safety
Completion of Fire Sprinkler System
Hydrostatic Testing
Completion of As-Builts
Final Inspection
Our Services
Need Help?
6800 Park Ten Blvd. Suite 224 N. San Antonio, TX 78213

6318 Krone LN Suite 3 Laredo, TX 78041